DELIVERING FOR CUSTOMERS?
A smooth online purchasing experience is no longer enough. Customers expect online retailers to provide a seamless journey from first click to front door.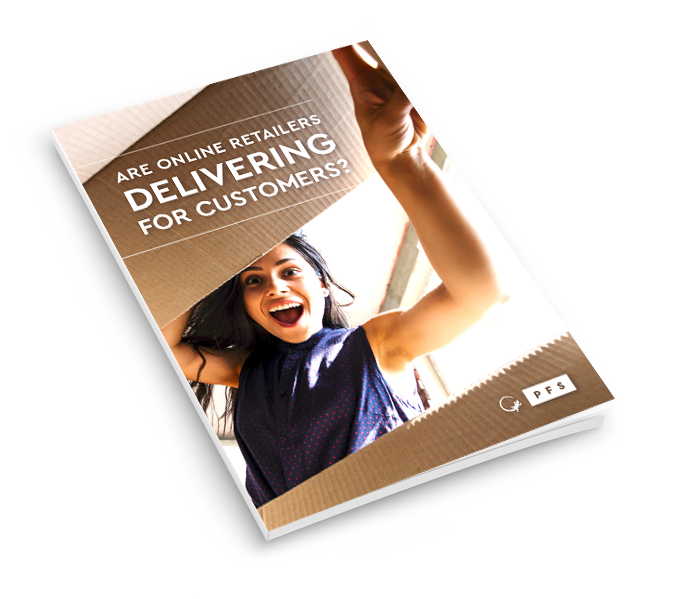 Ahead of the peak Black Friday and Christmas shopping season, PFS surveyed 2,000 UK consumers to find out more about their shopping habits and expectations of brands when it comes to online purchasing, delivery and returns.
Our latest white paper brings together this feedback to analyse if online retailers are delivering for customers. Key takeaways include:
The importance of customer experience - over half of our respondents have had negative experiences in the last 12 months
The expectations of UK online shoppers
How to get online returns right
Peak readiness is essential - over one quarter of our respondents expect to spend more this peak season
No commitment required to download

PFS is a tested-and-proven Global Commerce Operations Partner with solutions spanning branded fulfilment services, high-touch customer care, intensive fraud management offerings and scalable WMS and OMS technologies.
PFS also offers alternative fulfilment methods grounded in proven technology through our Fulfilment-as-a-Service (FaaS) product line. Products such as Retail Connect and CloudPick make PFS technology and processes available for deployment within our client's own distribution and retail environments.
PFS supports B2B and B2C clients with onmi-channel eCommerce expertise gained through 20+ years as an industry leader. PFS' innovative solutions deliver intelligent commerce operations and shape brand experiences for the digital age.